Joint Tests
BS EN 877 has a requirement for all pipe systems to undergo joint testing. Halifax Soil and Drain products have undergone strict water and air tightness tests which proved that the couplings within the system are capable of making sound seals with the pipes aligned at 3° degrees and when subjected to shear forces. The system meets the requirements for gravity soil installations for both external and internal pressure resistance.The Halifax Soil and Drain system uses four couplings;
Ductile iron coupling
Two piece coupling manufactured from ductile iron BS EN 1563
Zinc plated socket cap locking screw and nut M8 for 50 – 200mm (6mm Allen Drive)
2 locking screws on 50 – 100mm and 4 locking screws on 150mm & 200mm dia's
EPDM synthetic rubber sealing ring
Pressure rating up to 0.5 bar unrestrained
Above ground soil couplings coated in 2 part epoxy finish red colour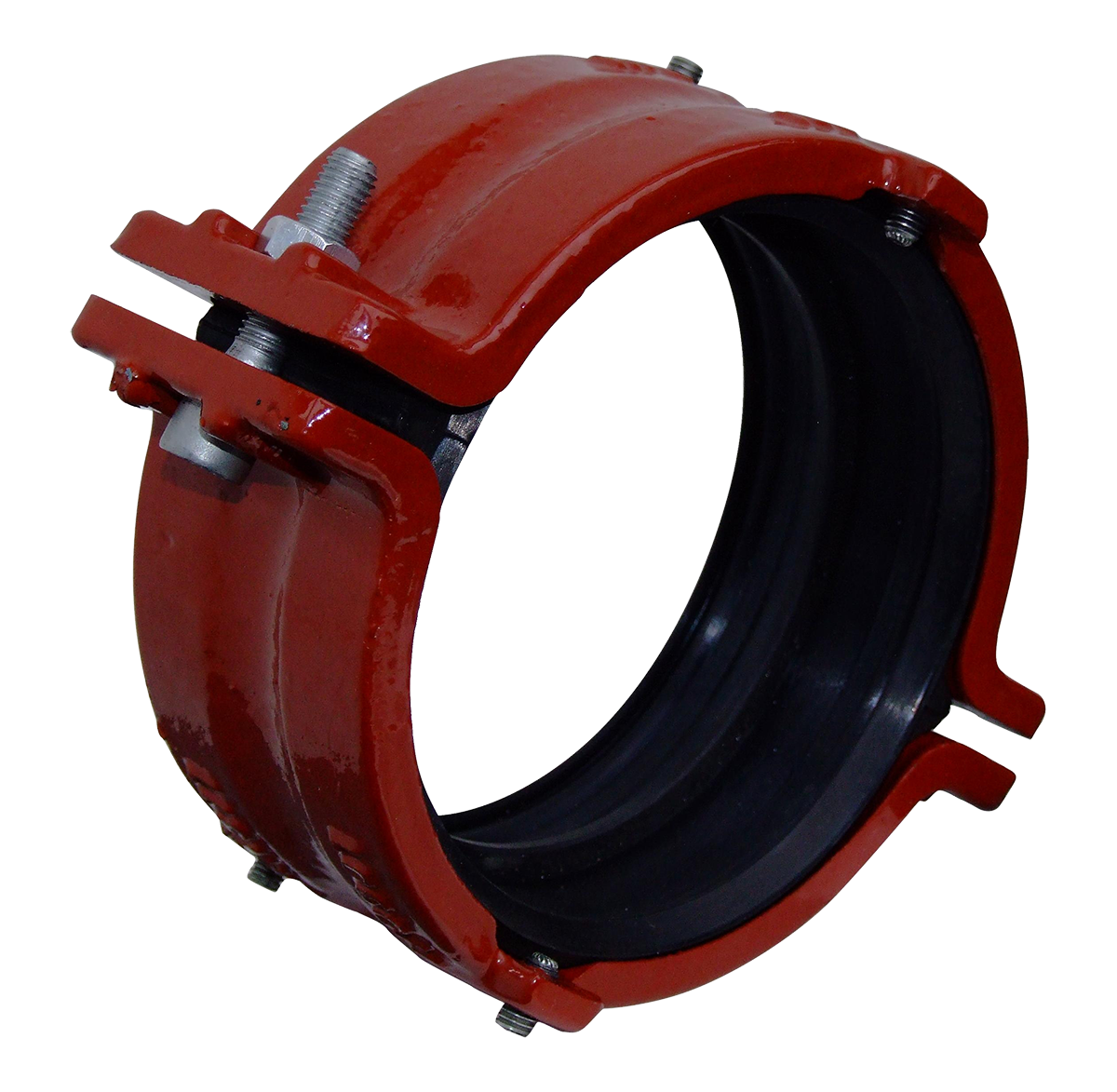 Rapid Connect steel coupling
Clamping unit/collar manufactured from ferritic stainless steel AISI 430 Ti
50mm – 150mm: M8 zinc plated socket cap screw and nut (6mm Allen Drive)
200mm: M10 zinc plated socket cap screw and nut (8mm Allen Drive)
EPDM synthetic rubber sealing ring
Block tightening provides visible torque control
Pressure rated up to 0.5 bar unrestrained
Quick Fitting
Suitable for re-use
Conforms to the requirements of BS EN 877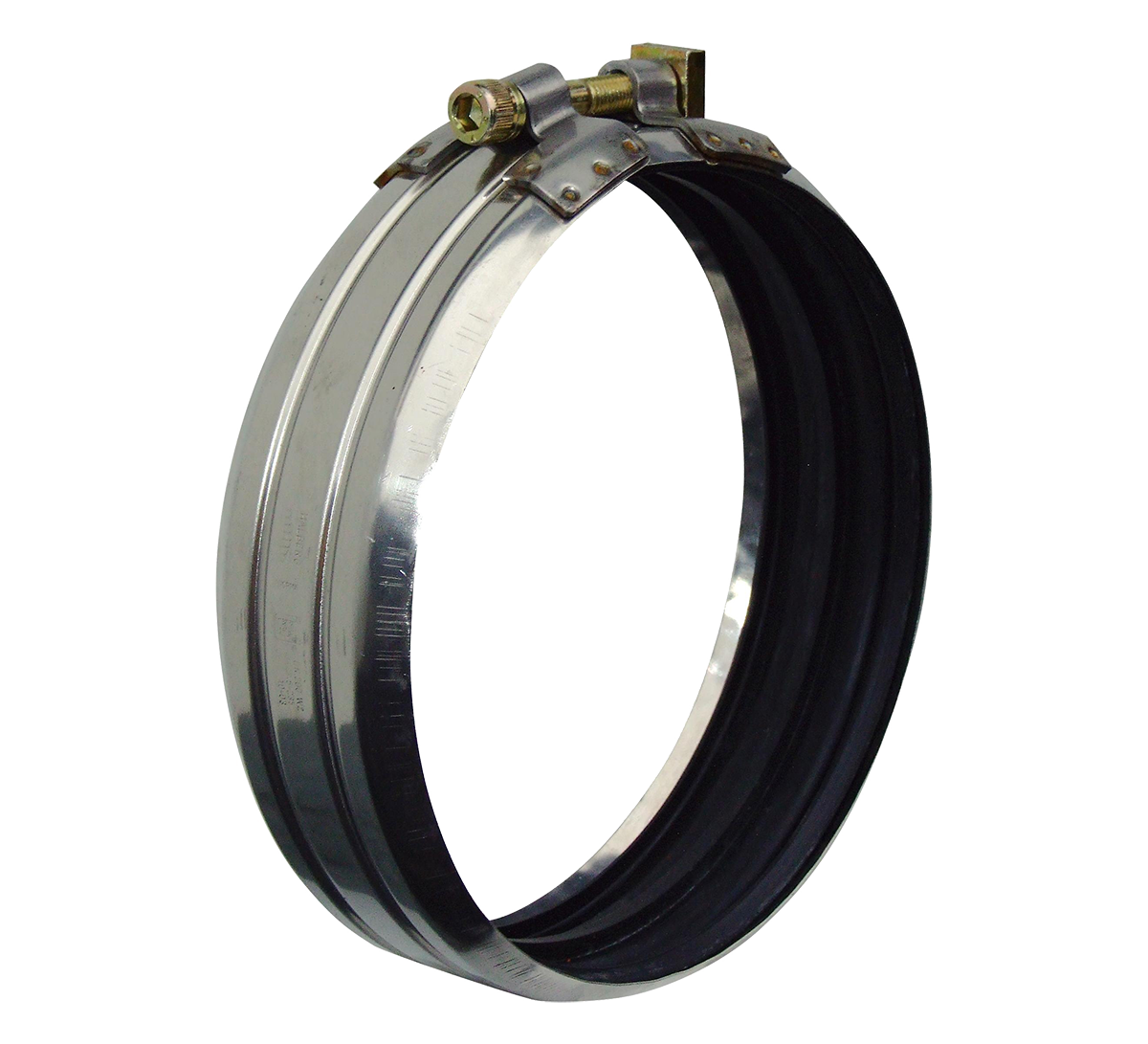 Halifax high performance coupling
Fully re-usable axial restraint pipe coupling system for use in sensitive areas eg. computer rooms and where there may be a risk of excessive back pressure
Up to 10 bar internal pressure
Casing 304 stainless steel, no spot welding
2 alloy steel zinc PTFE coated locking screws on all sizes
EPDM gasket with stainless steel anchor teeth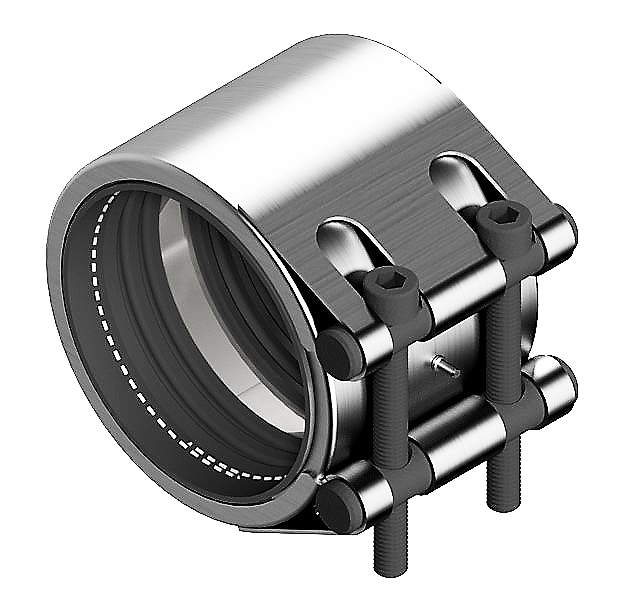 Halifax Grip Collar
Axial restraint safety clamp for use with rapid connect coupling
Ensures integrity on pipelines subject to accidental back pressure
Hardened grip ring insert
50mm – 100mm up to 10 bar pressure rating
150mm provides up to 5 bar
200mm provides up to 3bar
Manufactured from zinc plated steel with fitted socket cap screws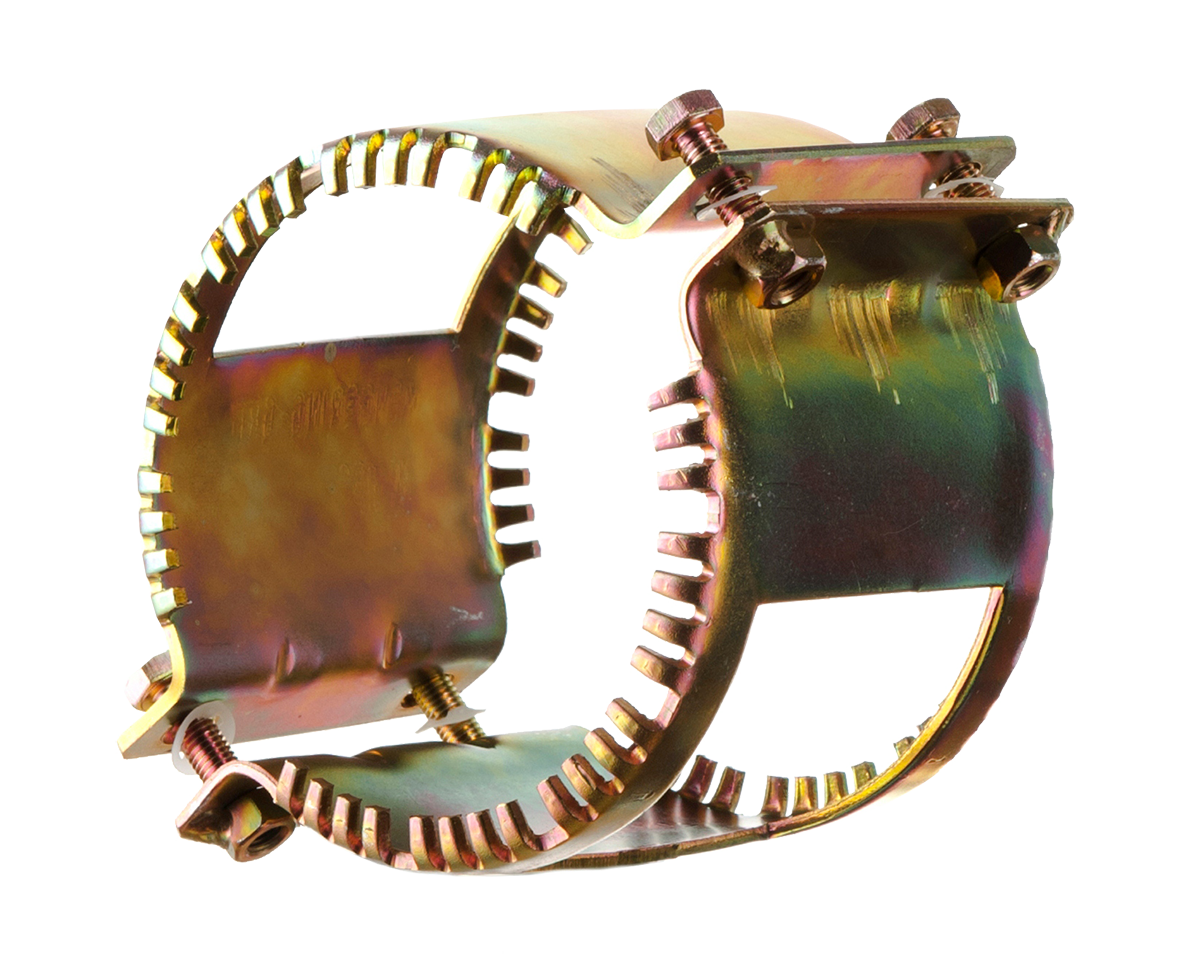 Electrical Continuity
Electric continuity is needed when using metal pipes in construction to provide an earth. Cast iron has excellent conductive properties, however, the Halifax Soil system includes rubber gaskets, where the adjacent pipe ends or fittings connect, that create a barrier to electrical conductivity.
The Halifax system has a choice of two standard couplings, the Rapid Connect coupling in stainless steel and the ductile iron coupling.
Tests commissioned by Hargreaves Foundry at an independent laboratory (Pullmans Instruments Ltd) in accordance with section NA8 of BS EN 877:1999 + A1:2006 have shown that with a steady current of 25 Amps, both the Rapid Connect couplings and the Ductile iron couplings demonstrate conclusively excellent electrical continuity. When Halifax Soil couplings are correctly installed, they provide a resistance less than 4% of the maximum, 0.3Ω, permitted.
These results prove that the Halifax Soil system is suitable for use in structures where creating a continuous electrical discharging circuit is necessary.